Main Data
Average Conversions/Month
The Dream That Transformed a City
When Casa do Serralheiro opened its doors in 2010, it was more than a business for its founder, Brendo Bremenkamp. It was realizing a dream fueled by a passion to help his city grow and develop.
Initially, Casa do Serralheiro was a modest establishment. Still, with a lot of hard work and dedication, it became a national reference bringing local development, providing quality materials, and generating jobs.
That's when, in 2017, Brendo's vision expanded to the internet, and the partnership with 4Leads was a milestone in this journey. The union of expertise and passion resulted in a success story beyond numbers, touching lives and building a legacy.
With an entrepreneurial vision of reaching new markets through online channels and bold goals, the company grew and gained branches in 6 different cities, covering the majority of the state of Espírito Santo.
A Partnership That Changed the Game
Casa do Serralheiro sought to expand its sales beyond the physical store. For this, it needed to improve its positioning online. The challenge was to conquer the top positions in Google searches, increasing the number of hits on the site and, consequently, increasing sales opportunities.
In addition to having a responsive website with excellent navigability and products with detailed and technical information, it was also necessary to have a blog to gather articles on various subjects involving the universe of locksmiths and civil construction.
1st Solution - New Website
Casa do Serralheiro turned to 4leads to build a new website to improve its online presence and attract more customers. So, we created a modern, responsive, SEO-optimized design with a UX/UI structure that facilitates access to information about the products and services offered.
2nd Solution - Performance Marketing
In addition, Casa do Serralheiro relies on our Performance Advisory services to create personalized paid traffic campaigns for the audiences they wish to reach. The aim is to increase brand visibility and generate more qualified leads.

With this, we create a robust paid traffic strategy, building and optimizing campaigns and targeting specific audiences to maximize return on investment (ROI).
3rd Solution - Content Production
The texts are informative and educational for the target audience, metalworkers, people who work in civil construction, and architects, giving tips for the workers' daily lives, guidelines for more efficient management, and how to use the best materials in the best possible way. In social networks, content is put out similarly.

To achieve a good ranking amongst search engines such as Google, we researched the most suitable keywords and optimized blog articles with SEO techniques.
Content production also includes creating rich materials like eBooks and infographics that help capture qualified leads through well-structured landing pages.
4th Solution - Email Marketing
The lead capture strategy also relies on nurturing incoming potential customers. That's why we created marketing emails to nurture leads. Users receive blog content, rich materials, and automation flows.

5th Solution - Data Analysis
To validate the efficiency of the strategies being used, gathering and assessing the data monthly is necessary. And so we do! By interpreting the metrics, our team can identify improvements, determine what has been working, adjust strategies, and gain insights. Reports are produced and presented in a complete dashboard.
Results
With the intense work of Performance and Inbound Marketing, Casa do Serralheiro experienced impressive growth:

• 105,000 monthly visits in the last three years

• Average of 8,000 conversions per month

• 70% Top Paid Search Appearance on Google

• 2,500 words ranked at the top of Google searches, organically

• 20,000 total words ranked, the most on the market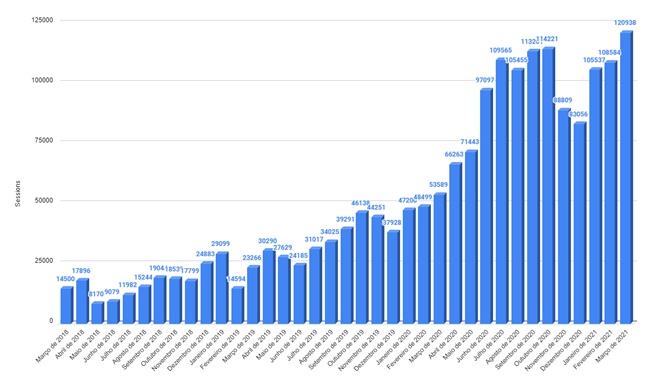 The importance of inbound Marketing and paid traffic to e-commerce is not just B2B
Performance Marketing (paid traffic) has been crucial to the success of companies that want to expand their online sales. In addition to providing measurable and scalable results, this approach allows you to optimize marketing investments for maximum return.

By focusing on metrics that matter, such as Lead Generation, Qualified Access, and Impressions, Casa do Serralheiro was able to position itself on the internet, obtain qualified leads, have greater online reach, and increase sales opportunities.
In conjunction with paid ad campaigns, investing in organic traffic through valuable content was equally crucial to achieving the best placements on Google.
A Winning Strategy

Casa do Serralheiro is a reference company in its market in Espírito Santo. With digital marketing strategies, it achieved impressive numbers on the internet, making more people aware of the brand.

A equipe 4 Leads trabalha com uma metodologia eficiente e de aprimoramento contínuo de processos e ações.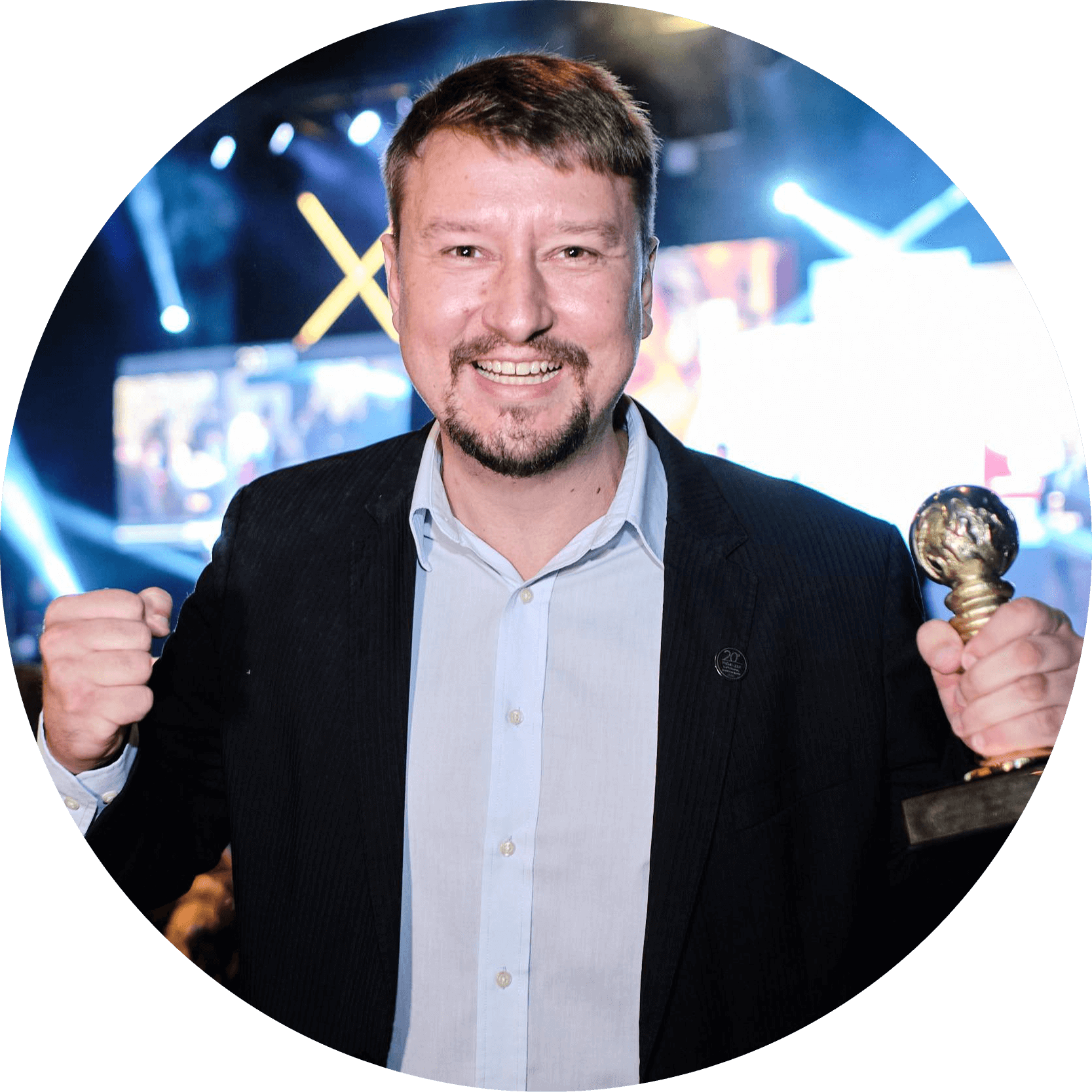 "We went from zero to 105 thousand visits a month. 4 Leads reached customers that other traditional marketing channels did not reach, with many sales of new registrations increasing my Marketshare and Profit."

Celebrates the CEO of Casa do Serralheiro, Brendo Bremenkamp.