7 reasons to create a website for your business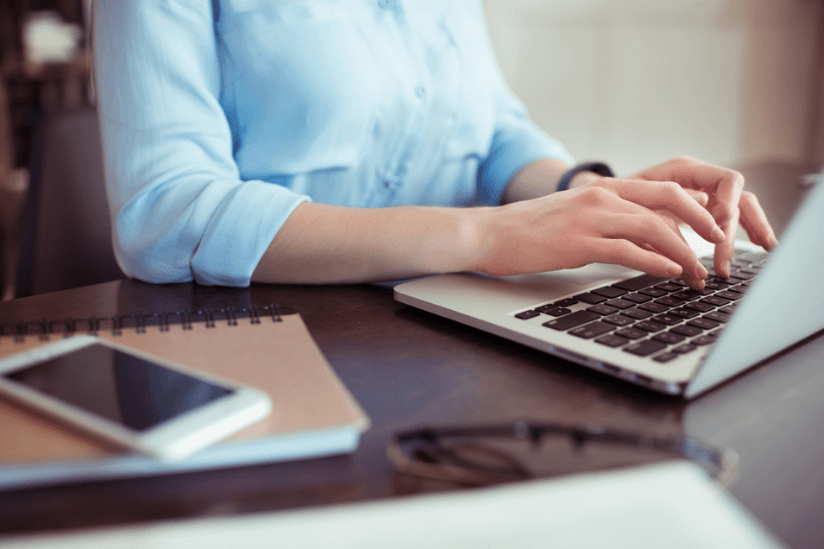 Is it possible to imagine a physical store without a window to display the products that are available for sale? Just like, a professional who works with services without a portfolio to present to their potential clients? It is difficult to imagine these situations, because promoting products or services is the basic thing that any company needs to do to sell. Business websites act as a showcase, where you will expose your products, services and knowledge. Yes, the latter is just as important as the first two. People search on search engines, such as Google, on topics they are curious about or solutions to their pain. A survey by Pew Research showed that, in the US, 82% of people read product reviews on the internet before buying. With that, this number shows that working well the presence of your business on Google is essential. With an increasing number of people connected to the internet, looking for content to inform themselves and that have the power to influence purchasing decisions, it is necessary to create a website so that users and potential customers can get to know your products and services. If you are still not convinced that your company needs a website, we have separated some of the main reasons why you can abandon this idea.
Reasons to create a website for your business and conquer space in digital
Not being present in digital today is to run the risk of being overtaken by competitors, losing business opportunities and having less profitability. That's not what you want! To put an end to your doubts whether investing in a website is really important, we have listed some of the main reasons. Check out!
Get found on Google
If you want to expand your brand and get out of that limited geographical area where the company is located, the solution is to create a website for your business. You may even think that your audience may not be very present on the internet (which is a mistake) and, for that reason, believe that creating a website may not be a good idea. However, we are here to demystify that. Regardless of your niche, you will find people on the internet who want your product or service and don't even know your company exists. One way to reach these users is through the website, as it will be visible to people from anywhere in the country and the world.
Gain authority
It is through the website that you build and gain authority. Do you know how? Through content. Therefore, within the site it is also necessary to have a blog, where the user will have access to information of interest. It is there that the consumer will be able to find the solution to any problem or doubt he has. By making quality content, the company will demonstrate that it has expertise in the area in which it operates and, in this way, will give confidence to its audience.
Expand the business without increasing fixed costs
If you want to get more customers, you need leads. However, to generate leads you need visitors and for that, you need to have a website. Leads are people who provide contact information (emails, phone, name) in exchange for some offer of value (rich content, tool, review) within your website. As a result, they are people who have shown interest in your product or service and may become customers. Just work on this stakeholder base. Thus, it is possible to expand your business more and more.
Relationship with the audience
People have long ceased to be just the receiver of information. It is perfectly normal for them to want to research the brand or company and what it has to offer. As we have already said, many consumers use search engines, such as Google, to learn more about companies and find information that helps them make a decision. That's why having a website is so important for your company to relate to the audience, that is, to your audience. Through content, you will be helping the consumer and this, in turn, will be pleased to have helped you.
Increase the sales
All these reasons mentioned above lead to increased sales. Your website can be consultative or self-service. The first is important to support the seller when closing with the customer. The second is e-commerce, where people choose and buy the products they want. Instead of only selling in the physical store, you can also sell online. This increases the company's revenue.
Expansion of competitiveness
If you do a quick search on the internet you can see that many of your competitors are already present in digital. Therefore, it needs to increase competitiveness and conquer its space on the internet. With a website, you make your work even more professional and you can compete with big brands in the market. And if your competitors aren't there, your company has already taken a big step forward!
Integration with social media
One of the benefits of creating a website is the tools that allow integration with social media. When social networks are connected to a website, the chances of conversion are higher, since when well targeted through links, media can increase website traffic more efficiently and quickly.
Conclusion
These were the main reasons for you to create a website for your company and stand out in the digital environment. Remember that with the increasing number of people connected to the internet, your business can have greater results if it is present online. Convinced that you need to create a website for your business, but don't know where to start? Make a quote with our team right now! We'll show you our solution and how you can have a brand new website in just 21 days.